Are you a small business owner or entrepreneur who wants to form a new business with an online LLC service in 2022? This LegalZoom vs Incfile article is a side-by-side comparison review of two of the top online LLC services. We compare the LLC formation and business incorporation services of LegalZoom vs. Incfile and their business formation service prices published this year, $806 vs. $149.
I have researched the
best LLC services
and the
best registered agents
in the U.S. and picked a short list based on various factors, including turnaround time, pricing, features, ease of use, experience, educational resources, customer support, and customer reviews.
Forming a new business online is a popular choice these days due to automation and affordable pricing plans. This comparison review examines and compares two leading LLC (limited liability company) formation services, LegalZoom and Incfile.
LegalZoom vs Incfile: Comparing Prices (Cheapest)
|   | LegalZoom | Incfile |
| --- | --- | --- |
| Basic Formation | $79 | $0 |
| Registered Agent | $249/yr | $0 1st/yr |
| Combined | $328 + state fee | $0 + state fee |
LLC Filing, Formation, Employer Identification Number (EIN), Operating Agreement, One-Year Registered Agent Service, Compliance Reminders, Express Shipping
Incfile 'Gold' $149 + state filing fee 
VS
LegalZoom 'Standard' $806 + state filing fee
$329.  LLC Filing
$249.  One-Year Registered Agent Service
$159.  Operating Agreement, Employer Identification Number EIN
$69.    Compliance Calendar
= $806 + state filing fee
Incfile BBB Reviews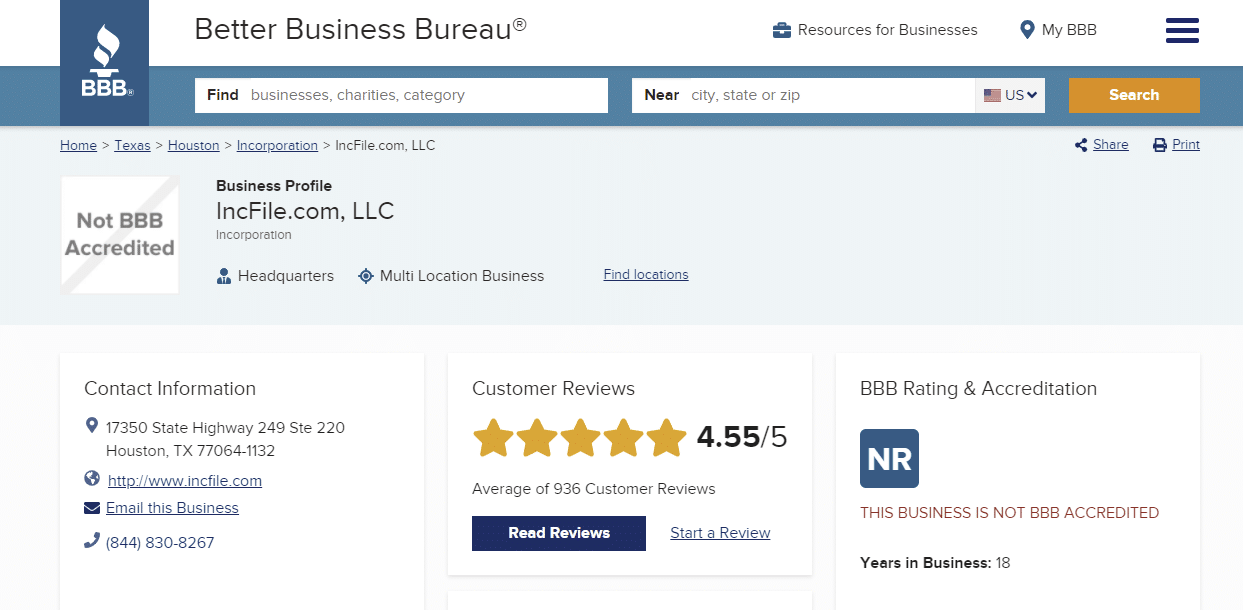 Incfile is currently "Not rated" with the BBB but has 936 BBB reviews and they are mostly positive with a combined rating of 4.55/5.
Visit Our Top 10 Best LLC Services 
---
LegalZoom vs Incfile: The Main Distinctions
Headquarters
LegalZoom – California 
Incfile – Texas 
---

Well-known brand

A long list of online legal services

Pricey, compared to other business formation services. LegalZoom's 'Standard' plan with registered agent service, EIN, operating agreement, express delivery, and compliance calendar is $806
Owners of small businesses prefer skipping boring legalese to focus on growing their business.
However, you cannot really avoid certain legal issues like entering contracts with potential suppliers or launching and registering your business if you want to keep working.
LegalZoom BBB Reviews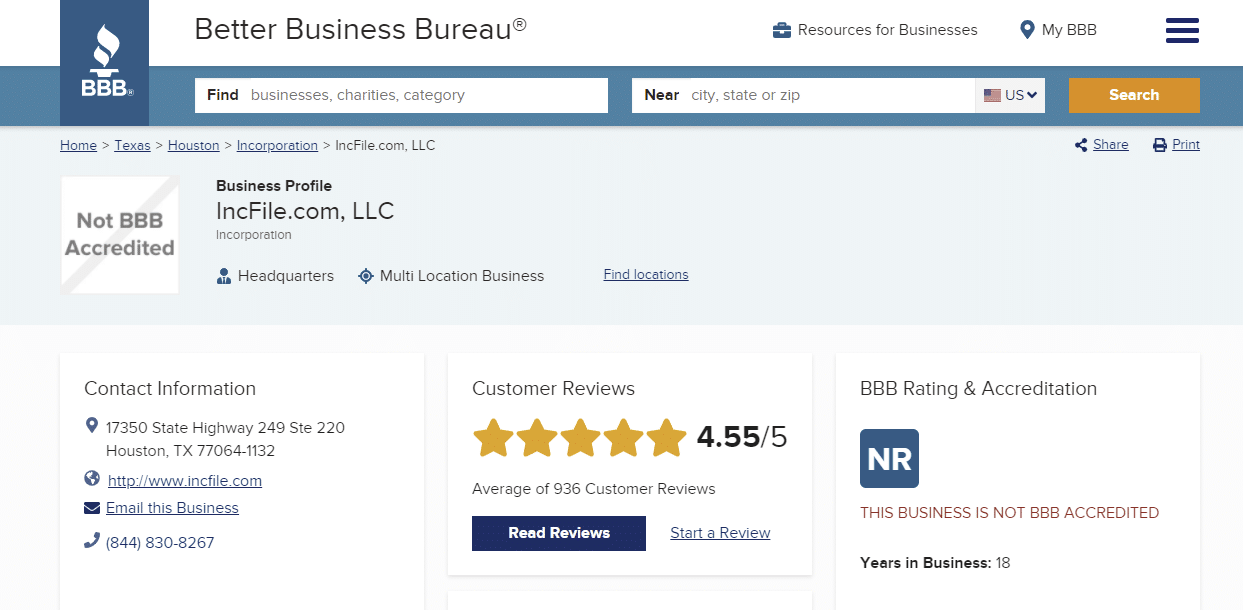 ---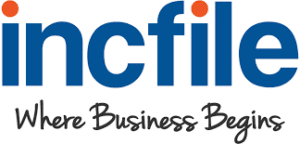 Over 500,000+ businesses have formed with Incfile since 2004

Prices start at $0.00 + state fees.

Incfile's $149 Gold Plan beats every competitor, including LegalZoom, for price and features. It is the best priced LLC service that we know of in 2022

No discount code or coupon code is needed. These are their regular everyday prices.
As a matter of fact, a Decision Analyst research study found that more than 60% of all small businesses had experienced legal troubles in the preceding two years.
But as business lawyers tend to cost anywhere between $100 – $1000 per hour, most business owners cannot afford lawyers or law firms to solve their cases.
However, online legal services are stepping up to cater to the legal requirements of small businesses. This allows them to resolve some legal issues without the need to engage the services of an attorney. LegalZoom and Incfile are the leading legal service providers in this space.
What is similar about LegalZoom and Incfile, and what's different about them? Please keep reading to learn more about their features and find out which platform provides the most important services for your business.
Summary & Results
Winner = Incfile
Their Top LLC Formation Plan With Prices & Features
LegalZoom Express Gold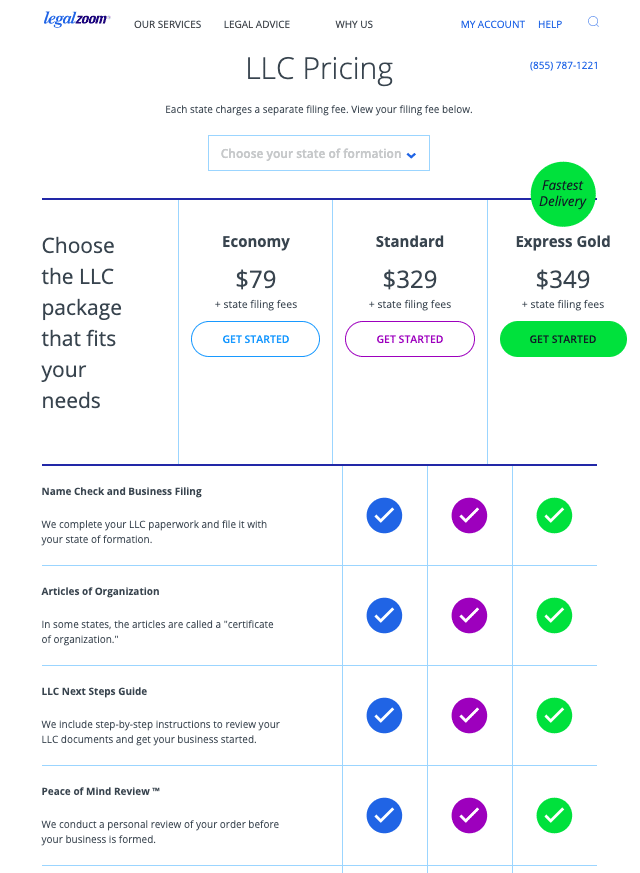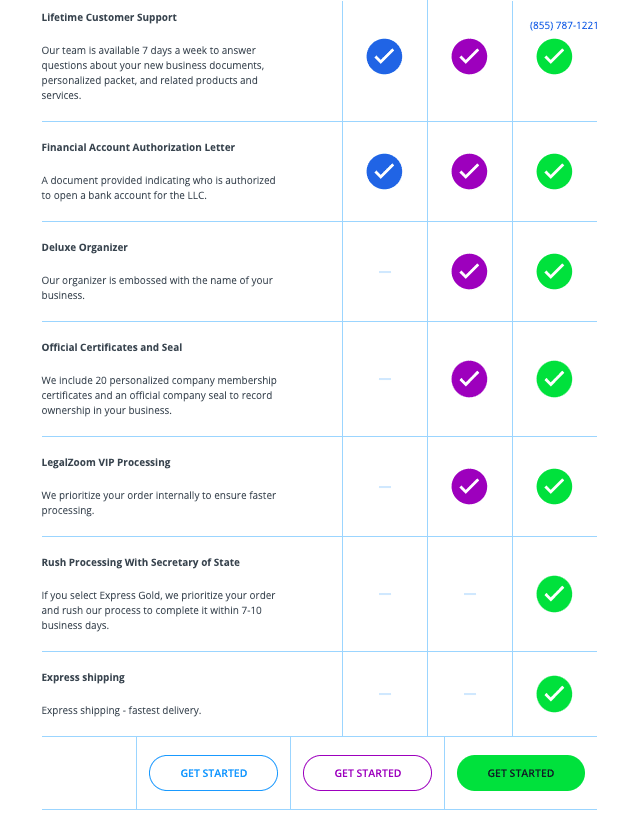 ---
After I selected Texas as the state for filing, LegalZoom returned this information.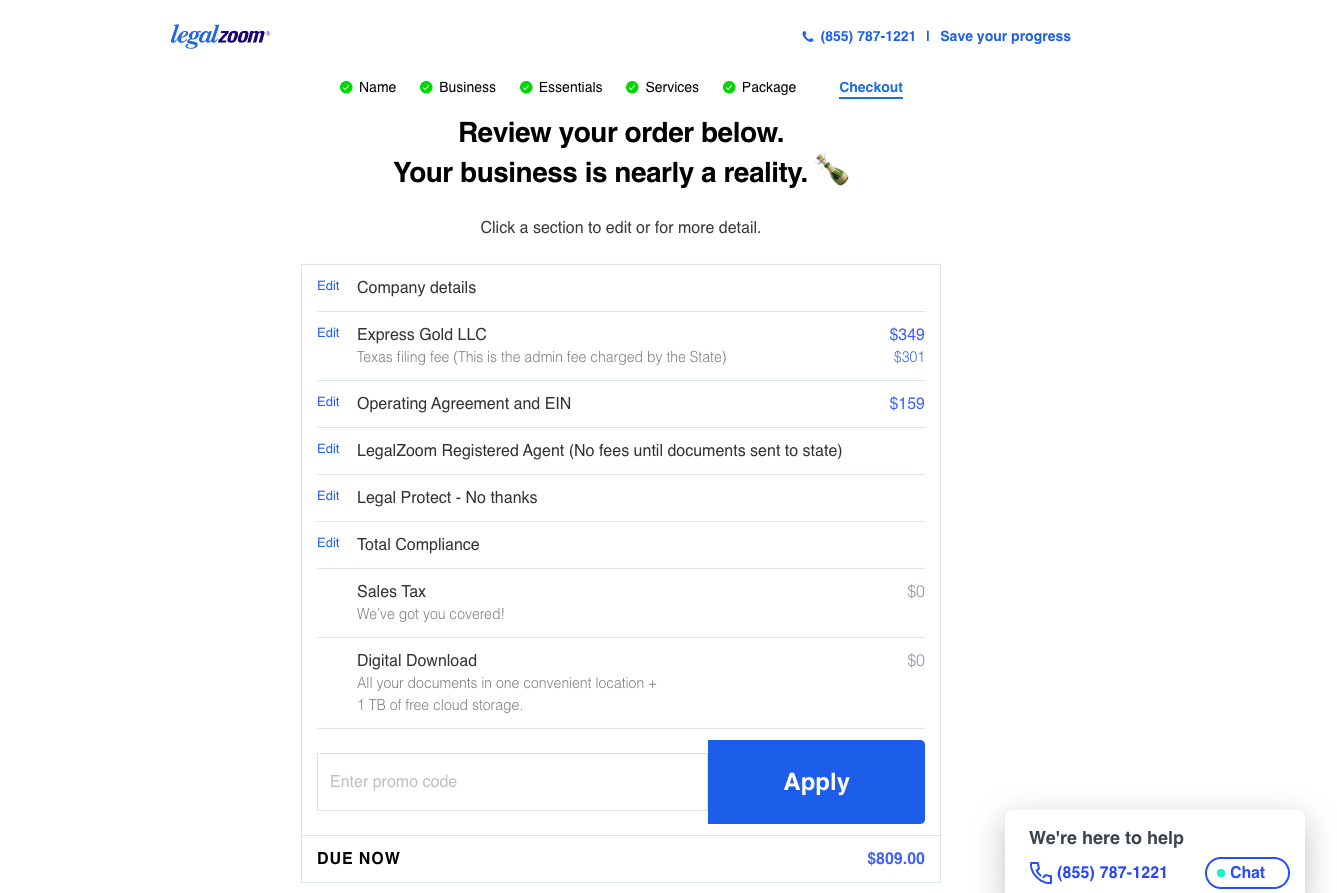 $329 Express Gold processing 10 business days
$249 Registered Agent 1 year (Charged when documents sent to state) 
$159 Operating Agreement and EIN
$69 Business Compliance Calendar 
= $806  LegalZoom Express Gold LLC Formation Service
---
Incfile Platinum Package
LegalZoom vs. Incfile: A Comparison

---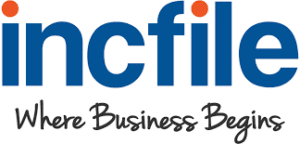 LegalZoom and Incfile both offer legal services online. However, their focus is on entirely different areas.
LegalZoom resembles a conventional legal service provider and provides many services, such as initial business formation, compliance, contract-making, and filing trademark applications.
They will also connect you with a full-fledged attorney in their network, should you need more comprehensive legal work.
On the other hand, Incfile provides a compact package – they offer initial formation services, compliance, and business tax filing services.
Now, let's take a detailed look into the services offered by each company for learning more.
LegalZoom vs. Incfile (LLC Services Guide)
Both LegalZoom and Incfile seek to provide affordable legal services to owners of small businesses. Instead of shelling out steep prices for an attorney, you can access legal services via their sites for a reasonable fee.
However, it should be noted that both these platforms aren't a complete replacement for an experienced attorney. If you've got a major lawsuit filed against your company or are stuck in a complicated situation, go ahead and engage the services of an expert business attorney.
If it's just a simple legal matter, sites like LegalZoom or IncFile can provide affordable solutions at a fast pace.
But if you'd like to do things on your own, ensure you select a platform that works the best for your needs. Here is a comprehensive comparison of LegalZoom vs. Incfile.
Types of Online Services
As stated above, Incfile primarily focuses on business incorporation services, registration, and compliance requirements, whereas LegalZoom offers many legal services.
There are two types of services offered by both platforms.
Company formation and registration
Both LegalZoom and Incfile allow you to file formation documents for a partnership, nonprofit organization, LLC, or corporation.
You may also verify whether your desired company name is available and register for a fictitious business name if you're using a unique trade name.
You can also avail of registered agent services from both companies. While establishing your LLC or corporation, you need to appoint a registered agent – a person who will accept legal documentation on your behalf.
Compliance
After the company has been formed, LegalZoom and Incfile can help your business remain by all legal requirements.
Both companies allow you to file annual reports, change the business's name, or apply for a certificate of good standing. But here are some services that are offered exclusively by each company.
LegalZoom provides these services exclusively:
Access to an attorney
LegalZoom provides a legal services plan for this if you operate a business that requires regular legal aid.
In exchange for a monthly payment, attorneys will regularly review all your documents, provide phone consultations & conduct an annual evaluation of the legal status of your company.
Custom Legal Templates and Forms
LegalZoom offers more than 100 legal templates and forms. You can submit a questionnaire for creating a customized legal form that fulfills every legal need of your business and is enforceable by a court of law.
This service is beneficial for owners of small companies who have to make contracts regularly.
IP filings
 LegalZoom can help you get in touch with an expert lawyer who will help you file trademark, copyright, and patent applications.
Incfile provides these services exclusively.
IncFile provides comprehensive tax filing services. Although LegalZoom does allow you to contact tax professionals on their network who can help guide you through the process, only IncFile offers to prepare & file your returns.
Business Tax
 Incfile will also connect you with tax professionals on their network who will file your business or personal tax returns in exchange for a fee. This service allows you to utilize every tax deduction you have and minimizes the number of errors.
Business Formation Pricing Plans
Incfile is the clear winner when it comes to pricing. Here's a detailed analysis of the prices for certain common services, which will help you determine the best legal platform for yourself.
Incfile provides a platinum, gold, and silver tier for those looking for business formation and registration services. The silver service tier happens to be completely free – the only costs here are mandatory state filing fees. This service also provides next-day filing, phone and email support, and name availability verification.
At $149, the gold service tier offers Form 2553 filing (if your company is an S-Corp), prep of board meeting minutes, LLC operating agreements, and drafting of corporate bylaws. At $299, the platinum service tier provides a domain name and a business site as well.
LegalZoom's 3 tiers include an economy service tier at $149, a standard service tier at $239, and an express golden service tier at $369. However, it would help if you also considered the speed at which your requirements will be fulfilled.
Incfile guarantees next working day processing irrespective of the tiers, whereas LegalZoom requires 7-35 working days for the formation papers to be processed completely.
Filing & Processing Speed
Filing times vary by state. Expedited Filing For Texas,
LegalZoom = 10 days
Incfile = 2 business days
Winner = Incfile
Speed is another major factor to be considered when you launch your own business. For example, some companies might still be working to attract investors to raise funding. Incfile provides unbeatable speed in processing your applications.
It gets all your business formation procedures done within the next working day.
However, LegalZoom requires you to pay extra to get your documents processed faster. The processing time at LegalZoom ranges anywhere between 20-35 days. Even if you choose the costliest LegalZoom plan and select expedited filing, it will still take you 7-10 working days.
LegalZoom vs Incfile: Customer Support
LegalZoom and Incfile both provide several customer support channels. LegalZoom offers a detailed FAQ webpage on their site. You may also reach out to them via email. You can contact them via phone on Mon – Friday 5 AM – 7 PM PT and between 7 AM – 4 PM on Saturdays.
However, Incfile runs an even more impressive help center. You may contact them via email or phone from Mon – Fri 8 AM – 6 PM CT. However, phone support isn't available on the weekends.
---
How to Select One
Incfile and LegalZoom are the most prominent online legal services industry players. Let's take a closer look at the reasons behind going for their services and who to select for your legal requirements.
If you'd like to file your business taxes or complete company incorporation procedures and no more, Incfile makes for the more affordable and value-for-money option. However, if you require attorneys regularly or access templates and legal forms, LegalZoom might be best for you.
Select Incfile if:
You do not need regular help from your attorney
You want the best prices
Positive customer reviews and user satisfaction are important
You require registration and compliance services for your new business
Customer Review: From Incfile's Facebook page,
 Knowing nothing about business or forming a company was not a problem with Incfile. I am being honest when I say–as many agree– that being budget-conscious is usually the first thing people look for in any walk of business. Not only was incfile one of the lowest prices, they made forming my LLC easy and was always helpful whether via email or phone call. I will be renewing my subscription and would absolutely recommend them to anyone looking to form a business–large or small.
Select LegalZoom if:
Your business requires regular legal help from a law expert.
You have to create legal forms or contracts
You like brand recognition
You don't mind overspending
Customer review from the LegalZoom website,
I had never started a business before, so LegalZoom was a perfect place to go. It let me take my vision for the company and make it a reality.
Janie Hoffman, Mamma Chia
LegalZoom vs. Incfile: Which One To Choose?
Regardless of whether you choose LegalZoom, Incfile, or another one of the online LLC formation and business incorporation services, you're assured of a trusted legal service provider who you can rely upon for the legal needs of your small business.
However, if we had to choose, we'd recommend Incfile due to its competitive pricing and fantastic processing speeds, one of the fastest in the industry.
They will help you handle all necessary business registration and formation procedures, business tax consultation services and ensure your business complies with applicable laws.
Their services are ideal for small companies whose most important priorities are registration and compliance requirements.